Through this donation, the not for profit association will finance the purchase of educational material to support the resumption of educational activities for 300 unaccompanied Venezuelan migrant children separated from their parents, in Macaio and Narinjo in Colombia. This is an opportunity to recall that on 20 June we celebrated World Refugee Day, whose theme for 2021 was "Together we care, we learn and we shine".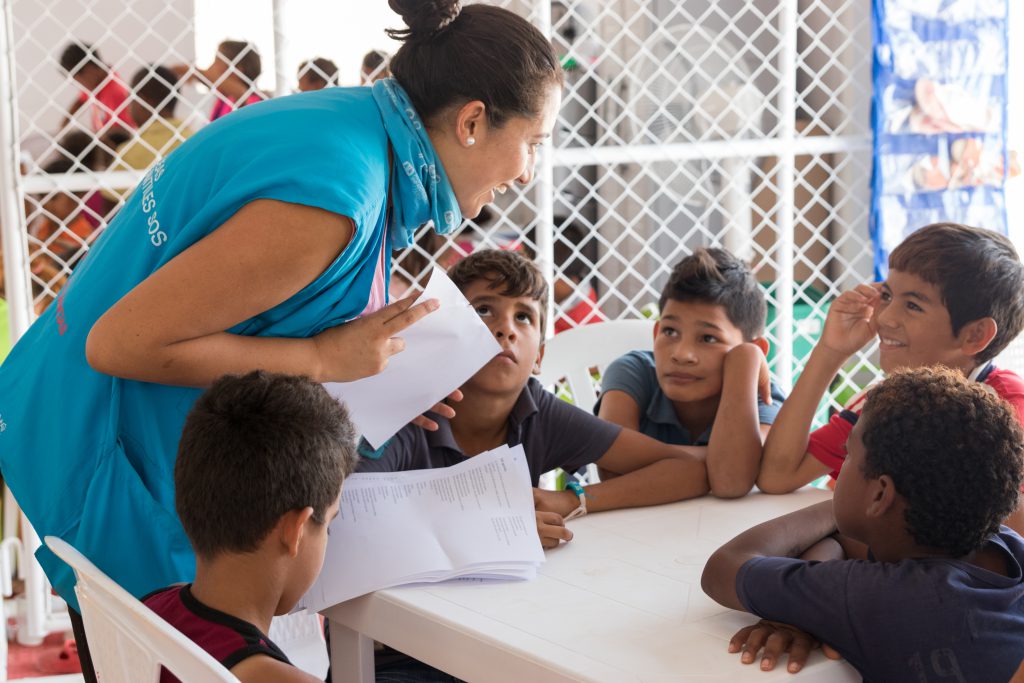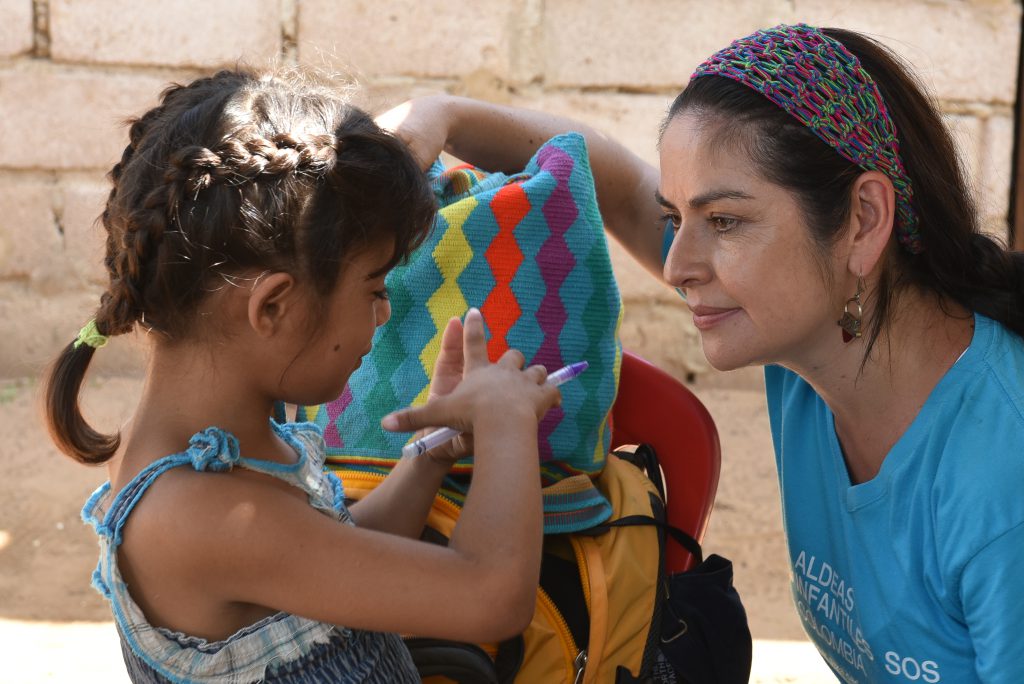 Announced a few weeks ago, this donation is part of the digital solidarity campaign No Child Alone. Join us! campaign run by SOS Villages Enfants Monde and in which many WEALINS employees have participated by displaying the symbol of this campaign: the blue heart.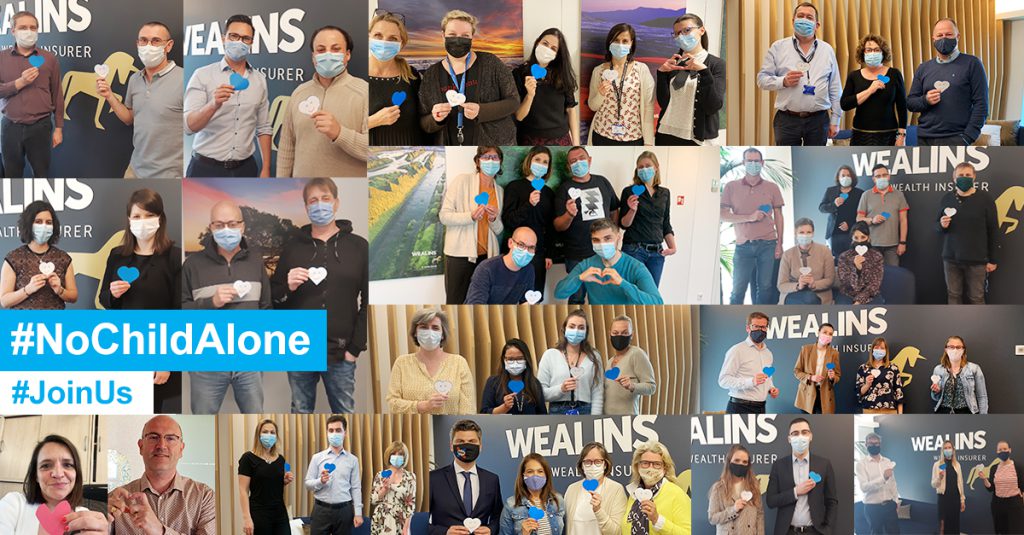 "WEALINS supports SOS Villages Enfants Monde in its fight to protect children around the world. I would like to salute the strong mobilization of our employees and to thank SOS Villages Enfants Monde for its commitment and action for over 45 years."

Luc Rasschaert, CEO of WEALINS
" We are very grateful that WEALINS has been on our side since 2015 already, to support our mission to protect children and guarantee the respect of their rights."

Sophie Glesener, Managing Director, and Anne Schweizer, Partnerships Officer of SOS Villages Enfants Monde, stress
About CSR at WEALINS
As a major player in wealth insurance in Luxembourg, WEALINS is committed to aligning economic development and ethics, while working towards achieving environmental, social and societal goals.
To find out more about WEALINS' commitments: click here
About SOS Villages Enfants Monde
SOS Villages d'Enfants Monde is a not for profit association committed to serve the most vulnerable children and families worldwide. It is a major player in the matters of child rights and protection in Luxembourg and the countries where its programmes are deployed. Since more than 45 years, it has been working in Luxembourg to guarantee alternative care, well-being and development of children across the world.
To learn more about the Emergency Response Programme in Colombia, click here