The original version of this article was published in Luxembourg Times Magazine September Edition.
"Our Nordic team features nearly fifteen people dedicated to the Swedish, Finnish and Norwegian markets, including legal and wealth planning experts, a dedicated sales and sales support team, and administrative assistance" said Tony Nordblad, Head of Sales North Europe with WEALINS.
This expertise is coupled with the fundamental benefits of Luxembourg life insurance, which facilitates innovative, flexible, tax efficient inheritance planning coupled with the ability to invest in a wide range of underlying assets.
Dedicated Nordic team
Bringing multidisciplinary expertise together in this way enables WEALINS to be reactive and offer the highest quality services to meet its partners and clients' expectations in the context of different regulatory frameworks. To provide ideal service to residents and expats, there is no substitute for in-depth knowledge and understanding of the cultural and legislative particularities of each market.
"We pride ourselves on our willingness and ability to listen to our partners and their clients' needs, responding with innovative and tailor-made solutions"

Tony Nordblad
It is an approach developed over nearly thirty years, with the result that WEALINS is consistently ranked in the top five life insurance companies in Luxembourg, operating exclusively with unit linked insurance. Using the EU single market freedom to provide services regime, the company is active in nine markets, so that at the end of 2020 it had €13.5bn assets under administration, following a year when €1.7bn premiums were collected.
Exclusive relationships
"To enhance client relationships further we only work with exclusive partners we have selected, including private bankers, wealth managers, asset managers, family offices, insurance intermediaries and tax advisors"

Tom Lillandt, Deputy Head of Sales North Europe and Country Manager for Finland
This gives clients the comfort of using their trusted advisors who can explain WEALINS' sophisticated approach in detail. This ensures the advisor has deep understanding of WEALINS' product offering, and is better able to feedback information about new client needs and expectations. So as well as the different inheritance planning options, there are choices to be made regarding investments which can belinked to the life insurance contract. This can range from exposure to traditional bond and equity funds through to investment
in unlisted securities via dedicated external and internal funds. "Private equity investing has become an increasingly popular option for our clients in recent years, and they appreciate our highly detailed, specialised expertise on quoted and non-quoted assets," said Tom Lillandt.
Deeply rooted values
This approach has deep roots in the values of WEALINS' shareholder, Foyer Group, the privately-owned insurer which has led the local insurance market since it was founded in 1922. "This stability, independence, locally rooted family ownership structure is reflected in our service offering, and matches our partners and their clients' outlook," Tony Nordblad said. This is coupled with an impressive solvency II ratio for the group in excess of 200%. As well as providing financial solidity, this gives the Group the ability to support its development and to ensure its longevity.
The result is a business run on a human scale, which embodies values of trust, excellence, innovation, integrity and independence. Innovation extends to the understanding of the need to embrace digitalisation, which lead to the launch of the new e-Wealins platform dedicated to the company partners this year. New digital functionality dedicated for the Nordic markets are due to be rolled-out soon. Yet another example of the firm's client-oriented, professional and reactive approach.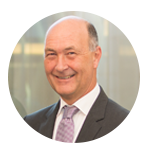 Tony Nordblad
Head of Sales North Europe.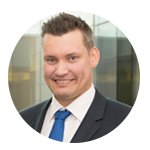 Tom Lillandt
Deputy Head of Sales North Europe
and Country Manager for Finland.