Through this donation, WEALINS demonstrates its social commitment by financing the resumption of karate training organized by the association for a period of 6 months from October 2021, at a rate of two trainings per week (one for adults, one for children). As an example, 23 adults and 25 children regularly participated in karate sessions in 2020.
These workshops led by the renowned karateka Muhannad Al Ali are not only intended to teach karate. They also convey strong values such as concentration, perseverance, confidence and respect.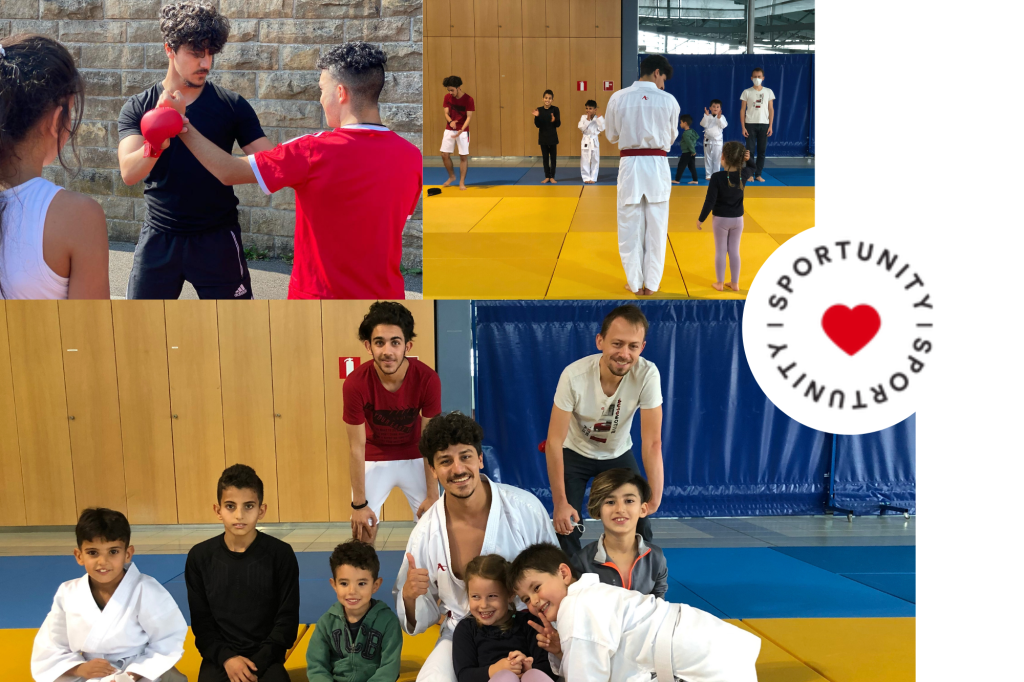 We are delighted to sponsor SPORTUNITY and thus contribute to the integration and social inclusion of young people. We thank the association for its outstanding work and commitment to youth.

Luc Rasschaert, CEO of WEALINS S.A.
Corporate sponsorship is an essential element for the success of our programmes fostering refugee integration through sport. Engaging young people in regular sports activities obviously has significant health benefits for the participants, but in the long run it also makes local communities safer and stronger. We are very happy therefore that WEALINS have chosen to support one of our staple training programs for refugees and thus create real, tangible impact for our community.

Eryn Zander, Founder and President of SPORTUNITY a.s.b.l. :
About CSR at WEALINS
As a major player in wealth insurance in Luxembourg, WEALINS is committed to aligning economic development and ethics, while working towards achieving environmental, social and societal goals.
To find out more about WEALINS' commitments: click here
About SPORTUNITY
SPORTUNITY was created in Luxembourg in 2013 with the aim to improve lives of disadvantaged young people through sport. Since then, we have been providing access to sports and through sport – to better opportunities in life to hundreds of young people in challenging life circumstances. https://sportunity.org/